it really is more of a PRIZE PACKAGE, as Rachel is calling it...and there are TWO of them to be won.
Go visit
Rachel at In His Hands
to enter in their
drawing
...it will help to bring their baby home from South Korea. You will be blessed to read about their journey.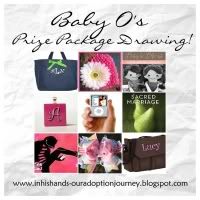 Go...go now!