A year ago I didn't know what a meningioma was, much less how to spell it or pronounce it! What a year it has been.
When diagnosed with the acoustic neuroma last December, we knew the "bonus" finding of the meningioma would have to be dealt with eventually. Well, "eventually" is here!
This Monday I will undergo surgery to get this next (and hopefully final!) tumor removed.
Jerry hopes to update this blog throughout the process. You can subscribe by clicking the link below, but I don't know if it will email you right away...so check back if you are interested!
I am at complete peace, only by the grace of God, and so thankful to hopefully close this chapter of brain surgeries. The Lord brought me through in miraculous ways in February, and I know he is mighty and able to do that again now. I rest not in the competency of a skillful surgeon's hands, but in the almighty powerful God who made those hands and gives him breath and thought and every ability. I pray that Dr. Mickey will be blown away by your prayers. Some of you might remember that last time he stated that,
"maybe the prayers helped!"
Last go round, a sweet friend recommended creating a prayer sign up. It was such an encouragement to me and my family that so many would pray...so we decided to to it again.
Would you commit to praying for me on Monday for just 15 minutes? Sign up to pray!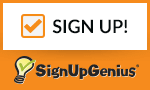 The link can be found here. Or by clicking the above button.
Answer me when I call, O God of my righteousness!
You have given me relief when I was in distress.
Be gracious to me and hear my prayer! Psalm 4:1
I have detailed requests on that page and will paste them below as well.
*************************************************************
Confess your sins to each other and pray for each other so that you may be healed. The prayer of a righteous person is powerful and effective. James 5:16
Thank you for committing to pray for Kerry during her surgery!
Kerry will be checking in at 5:
30AM
Monday, 12/16 for Neurosurgery at
Zale
Lipshy
. She will be taken back at
7AM
. This surgery is to remove a
3cm
meningioma
from her parietal lobe. This tumor was a "bonus" find during the MRI that diagnosed her acoustic
neuroma
tumor last December. It is large and needs to come out so that it doesn't cause a seizure. Dr. Bruce Mickey will be performing the surgery with Dr. Daniel
Klinger
(
5th
year resident) assisting.
Pray as the Spirit leads you. Take comfort in this verse if words don't come to mind!
Likewise the Spirit helps us in our weakness. For we do not know what to pray for as we ought, but the Spirit himself intercedes for us with

groanings

too deep for words. And he who searches hearts knows what is the mind of the Spirit, because the Spirit intercedes for the saints according to the will of God. Romans 8:26-27
Here are some specific requests to lift up to our Lord:
During Preparation: (lots of prep between 5:30-7:00!)
Pray that Kerry would remain calm...especially during one final cat scan to pinpoint the location where the incision should be made. 1 Peter 5:7
Pray that Kerry (and family) would be a good witness to the medical staff surrounding them.
Lift up Jerry's parents (Jerry & Lynda) who will be at home caring for Lily and Jade...the morning school routine can be hectic!
Further prep from
7-8AM
, as Kerry is taken back:
Pray for the Anesthesiologist
Please pray for the medical team as they get her positioned, head brace on, hair shaved (hopefully minimal!), etc.
Surgery time
8AM-12PM
:
Pray for wisdom and skill for the surgeons (Dr. Mickey & Dr.

Klinger

) That they would know how much tumor to remove without compromising the large blood vessel that it is adjacent to. (Superior

Saggital

Sinus)
Pray that the tumor would not be entangled and vascular, but easy to remove. Pray that the doctors would be amazed in ways only explainable by the Lord's working.
Pray that they would be able to get it all, that it would not

regrow

, and that radiation would not be necessary later.
Pray that the tumor would be "typical" and benign...only 10% of

meningiomas

are atypical/malignant.
Pray that Kerry's Factor V

Leiden

blood disorder would not have any effect as she is off of anti-coagulation meds for surgery (clots, stroke, etc)
Pray that the brain tissue would not become so irritated that a seizure takes place.
Pray for the Lord's protection from infection and any other complication.
Pray against reactions to any of the medicines used.
Pray for the family in the waiting room as they wait to hear from the surgeons. Pray that they would sense the Lord's nearness to them.
During Immediate Recovery and ICU stay:
Pray that Kerry would be able to come off the vent easily (She has been fighting a cold)
Pray for good care from the ICU nurses.
Pray against swelling, irritation, and post-op bleeding.
During time recovering on regular hospital floor (Tues-Friday):
Pray that Kerry and family would be glorifying to God in their interactions with all medical staff.
Pray that Kerry would receive sound medical care.
Pray for Kerry's emotional well being as bandages come off and the "haircut" is revealed.
Continue to pray against blood clots, swelling, irritation and post-op bleeding.
Pray that there would not be any infection or other complications.
During recovery at home (4 weeks):
Pray for Kerry's caretakers!
Pray that the girls will be gentle with Mama as she recovers.
Pray that the joy of Christmas, will not be overtaken by this surgery.
Pray against cabin fever as Kerry cannot drive for several weeks.
Thank you so much for your prayers! We have been carried by the Lord through them.
Much love,